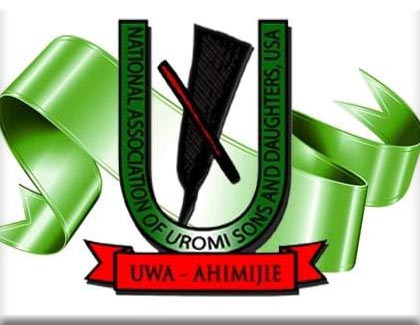 OUR MISSION, OUR OBJECTIVES, OUR DREAMS !


The purposes for which the organization is formed are charitable, educational, developmental, and specifically as follows:

1. To promote unity, culture, patriotism and solidarity among all Uromi indigenes in the USA.

2. To identify and implement proposals/programs that are geared towards the development, progress and beautification of Uromi City.,

3. To serve as a progressive group for the aspirations of Uromi people both at home and in diaspora.

4. To provide a forum for social and cultural interactions among members.

5. To co-operate with any other social organizations both at home and abroad having similar aims, goals and objectives as the Association.

Notwithstanding the foregoing, the Association shall not participate in political campaigns, endorse candidates or engage in any conduct that will violate its Articles Of incorporation, corporate or tax exempt status, if any, under the internal Revenue Code, or the Laws of any jurisdiction.
How National Association Of Uromi Sons & Daughters, NAUSDA, Was Formed.

The National Association of Uromi Sons and Daughters-USA was established in 2008. The original idea to have an umbrella organization that would serve as a cover for all Uromians in the United States of America was first mooted simultaneously by Mr. Stephen Oseghale of New York and Prince Ralph Okojie of North Carolina during the period, 2006-2007. All initial efforts to actualize this noble idea were unsuccessful. But in 2008, however, Mr. Adams Ebhomielen of New York resuscitated and implemented the idea. This feat was accomplished through the cooperation and commitment of 12 Uromians– namely, Ben Etiobhio; Charles Usigbe (Nevada); Greg. Enaholo, Mrs. Theresa Enaholo, Mike Enaholo, Ken. Ilenikhena (Chicago); Sunday Odua, Napoleon Akhuemokhan, Fidelis Omigie, Ignatius Iyere, Isaac Ehikioya and Adams Ebhomielen (New York)– who answered his call to attend a teleconference meeting scheduled for October 17, 2008. At this inaugural meeting, the participants, in their infinite wisdom, saw the need for, and unanimously agreed to, the formation of a body that would bring all Uromians in the U.S. together.
Subsequent monthly meetings held from November 2008 to June 2009 attracted more and more Uromians to the group which was then able to produce the name, motto, logo, constitution, group e-mails, membership directory and website domain for the new group, National Association Of Uromi Sons And Daughters USA.
At the special conference convened for July 4, 2009 in New Jersey, the Association's Constitution was formally adopted. Also, a 5-man Caretaker Committee, comprising of Messrs. Ben Etiobhio (Dallas);
Mike Ewah (Houston); Sunday Odua (New York); Lawrence Ayewoh (Maryland) and Pastor Ehi. Oboh (New Jersey) was set up to, amongst other things, oversee the activities of the Association, conduct the national elections within a year and set the time and place for the First Convention.
To all sons, daughters and lovers of Uromi, NAUSDA is given for you to love, keep, nurture, sustain and positively employ to impact lives here in the U.S. and at our home town, UROMI.

NAUSDA CONSTITUTION DRAFTING COMMITTEE.
Ben Etiobhio Dallas

Prince Kingsley Eidenojie Houston

Michael Ewah Houston

Greg. Enaholo Chicago

Mrs Theresa Oriwo Dallas

NAUSDA CONSTITUTION REVIEW COMMITTEE.

Greg Enaholo Chicago

Prince Raphael Okojie North Carolina

Sunday Odua New York

Adams Ebhomielen New York

Chris Obode New Jersey